Click here if you are having trouble viewing this message.

Be inspired to join the many women to better the world with tech and design!
#27
Did You Know?
SUTD takes pride in attracting a 40% female student cohort yearly. 
Gender diversity at SUTD is important to achieve our mission to nurture technically-grounded leaders and innovators, as the respective genders bring unique insights that are invaluable to the development of holistic solutions.
WOMEN x SUTD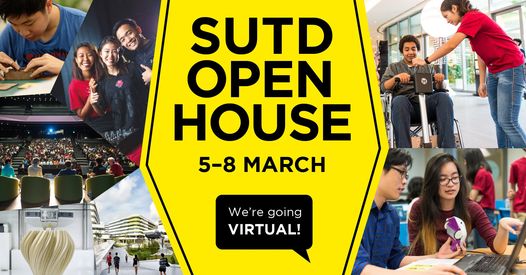 SUTD Virtual Open House - 5 to 8 Mar
We're going virtual, AGAIN! Join us to see what it takes to be the next generation of 𝐝𝐞𝐬𝐢𝐠𝐧 𝐢𝐧𝐧𝐨𝐯𝐚𝐭𝐨𝐫𝐬.
Learn more about our degree programmes with live talks, and plug in to student sharing sessions such as 'Why SUTD?'. Hear from employers and alumni from Accenture, Citi, EDB, Singtel, GovTech and more on why SUTD grads are in high demand. Check out over 63 student innovations and see how SUTD empowers you to design a better world.
What's your Vision of a Better World?
The next generation of women in the STEM fields are going to change the world around us for the better. At SUTD, women are being nurtured to tackle challenges with the power of Design. From using AI to help detect cancers in patients, to making metro rides in Boston smoother thanks to wearable tech, they're helping to improve lives in different ways.
What's your vision of a better world?
Discover the journey that's right for you in this special series below!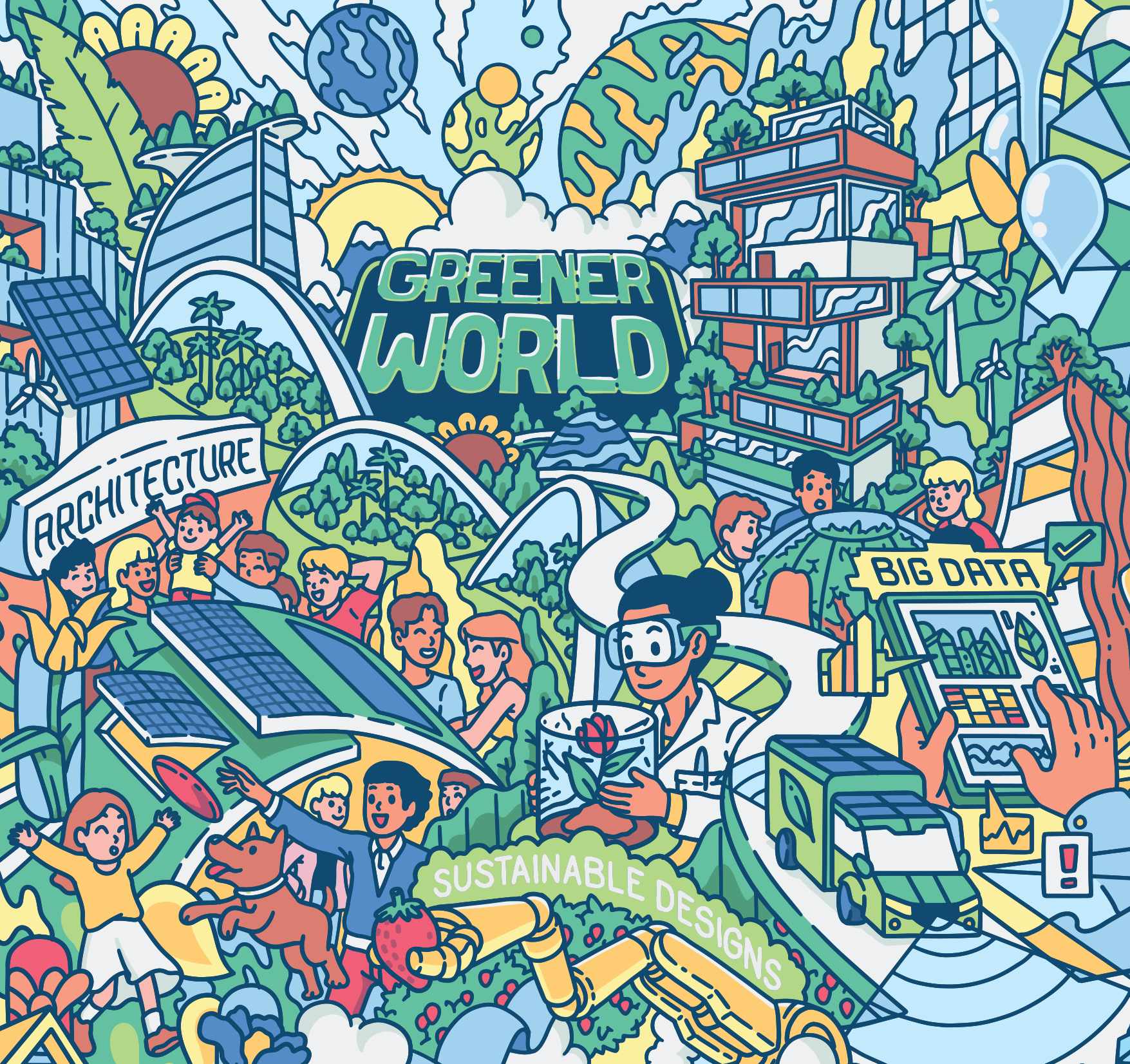 A Greener World
You recognise that environmental changes, rapid urbanisation and resource constraints are some of the biggest issues we face. By developing solid skills in cutting-edge digital tools, applying computational thinking, parametric design and AI to architecture and urban planning through our Architecture and Sustainable Design (ASD) programme, you'll see how they can help you build communities and a world that are more sustainable for generations to come.
Professor Bige Tunçer is changing the way we build cities and communities. And she's turning to big data to revolutionise the field. Find out more about A Greener World and her research in data-driven urban planning here.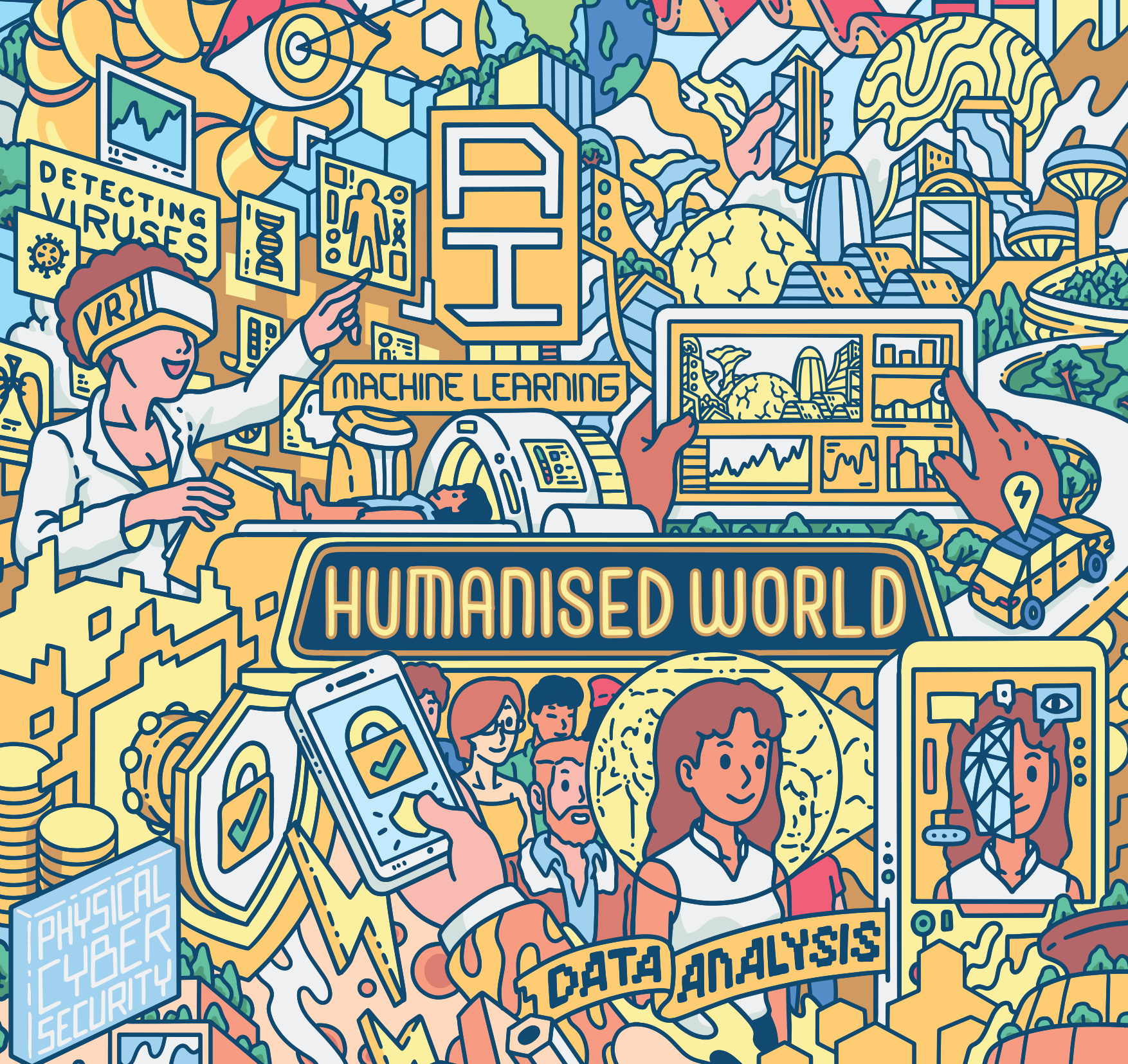 A More Humanised World
You believe that the best designs have human interests at heart. Our Design and Artificial Intelligence (DAI) programme will equip you with the skills to create human-centric solutions with the help of AI. Predicting urban growth patterns to optimise city planning, using AI to design more accurate early disease detection systems, and safer digital banking services are just some possibilities of how AI-driven design innovation can transform and improves our lives.
We're just beginning to fully realise AI's potential. Discover more about A Humanised World and see how women innovators at SUTD like Assistant Professor Dorien Herremans are pushing the boundaries in unexpected fields like music here.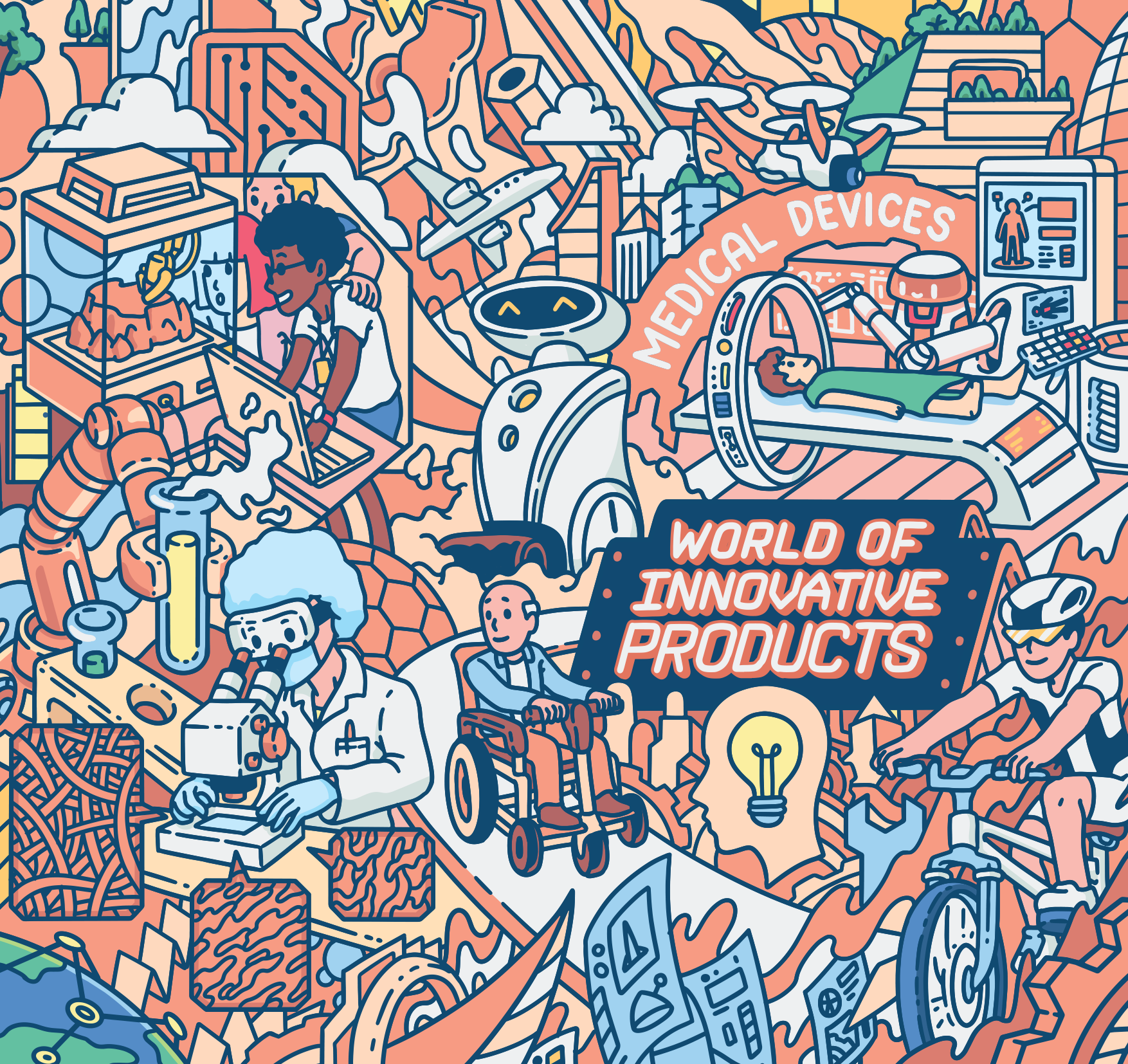 A World of Innovative Products
You believe that every challenge our world faces today can be solved with a product innovation, whether it's the next revolutionary device, invention in robotics or transformative healthcare engineering. With our Engineering Product Development (EPD) programme, you will acquire valuable soft skills and technical capabilities for leading the development of new products, processes, services and systems in a myriad of areas ranging from sustainable liveable cities, healthcare to industry 4.0.
EPD students are trained to design machines and devices to improve lives, just like what Kimberlyn Nicole Tjipto did with her company, Movinc – by bringing mobility to those who need it the most. Read her story and see the possibilities of A World of Innovative Products here.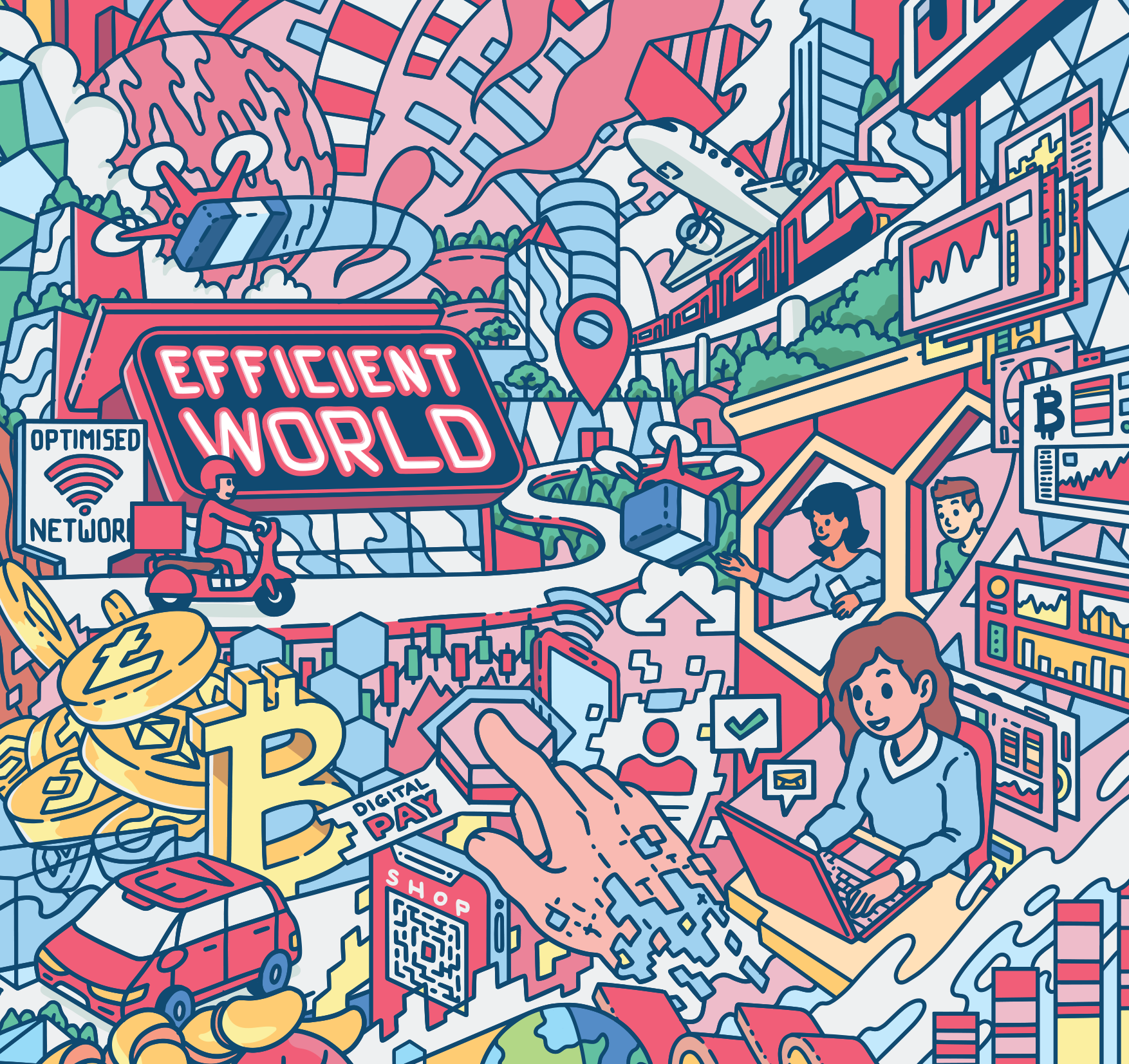 An Efficient World
You believe in the power of efficient systems in overcoming challenges faced by organisations and governments. Whether it's designing delivery systems capable of fulfilling more orders faster, or optimising a city's transportation systems and networks for smoother transit, our Engineering Systems and Design (ESD) programme will provide you with the skills and tools to holistically design, analyse and optimise any open-ended challenge in an impactful and sustainable manner.
Our world runs like a well-oiled machine thanks to elegant systems that keep it running smoothly. See how ESD alumnus like Isabel Chng are helping to drive the evolution of e-commerce and help design a more Efficient World as she became part of some of the region's largest platforms here.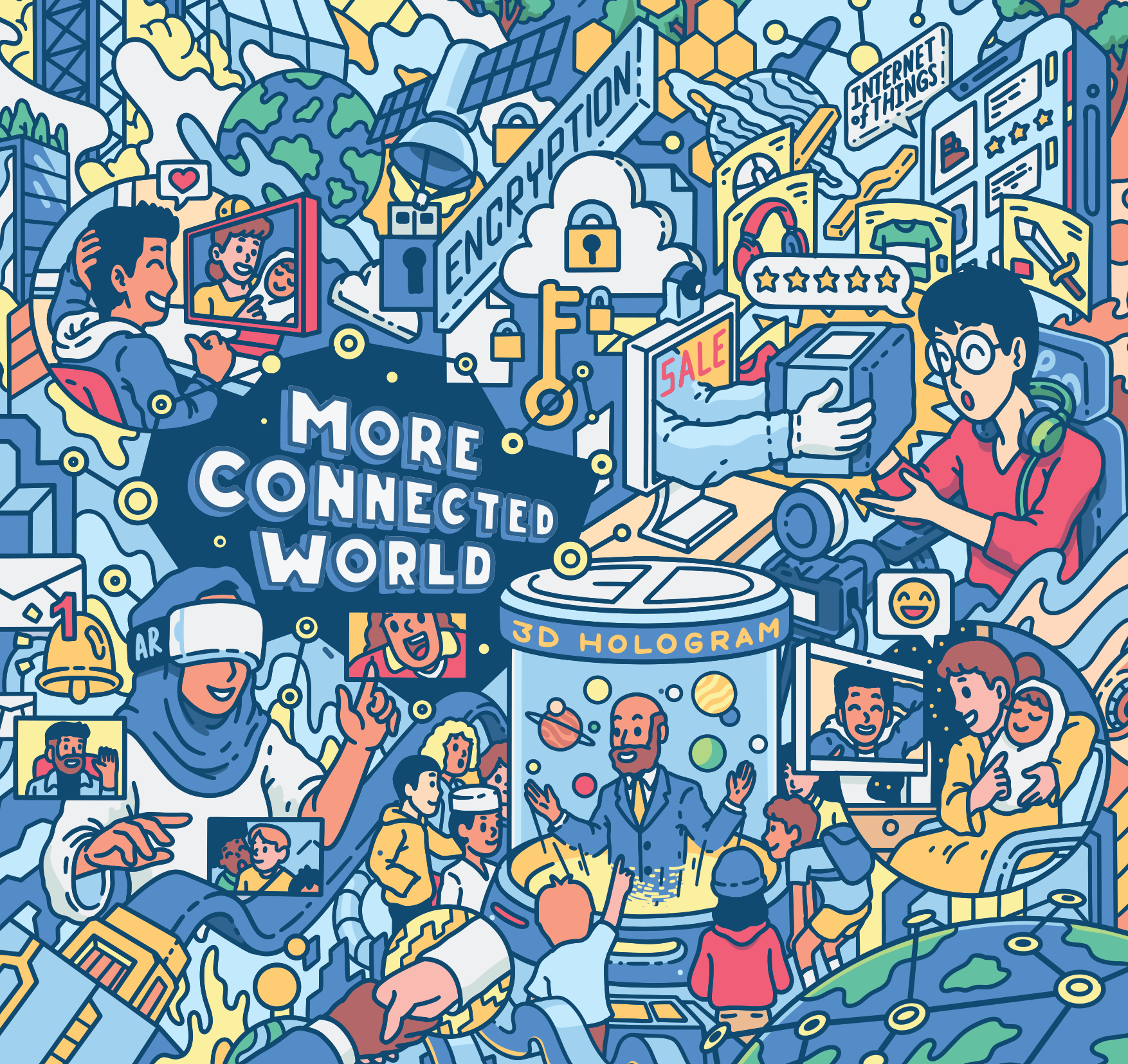 A More Connected World
You believe that abilities in computing, systems and intelligence are drivers of the future's digital development and crucial to how our modern world works. Learn how to design new software and hardware, build computing systems and infrastructures, and give computers human-like intelligence with our Information Systems Technology and Design (ISTD) programme. Use the expertise you develop to help companies, governments and everyday people stay connected and secure.
A More Connected World promises better lives for many. Explore how ISTD students are doing just that, like Faith See who expanded her horizons through a productive internship at an AI-powered translation technology company in Portugal here.
You are receiving this email because you have consented to receiving information from SUTD.
Copyright © 2020 SINGAPORE UNIVERSITY OF TECHNOLOGY AND DESIGN, All rights reserved.
Our mailing address:
SINGAPORE UNIVERSITY OF TECHNOLOGY AND DESIGN
8 Somapah Road
Singapore 487372
Singapore
Subscribe to our mailing list here.
Click here to unsubscribe or to change your Subscription Preferences.